Event technical support
Full-service sound and light equipment, equipment rental, event sound and lighting, as well as all the necessary services to ensure the right mood and perfect sound of live music or DJ.
The technical equipment of the event is the main and indispensable condition during the event. Our team has enough experience with technical equipment for any event. We can technically provide events of any size: themed events, anniversaries, weddings, birthdays, concerts, etc. We offer high-quality professional sound, light effects, LED screens and other equipment for events.
We are an approachable and stable partner. By reserving the equipment in time, you get guarantees that the equipment will be available on the required date.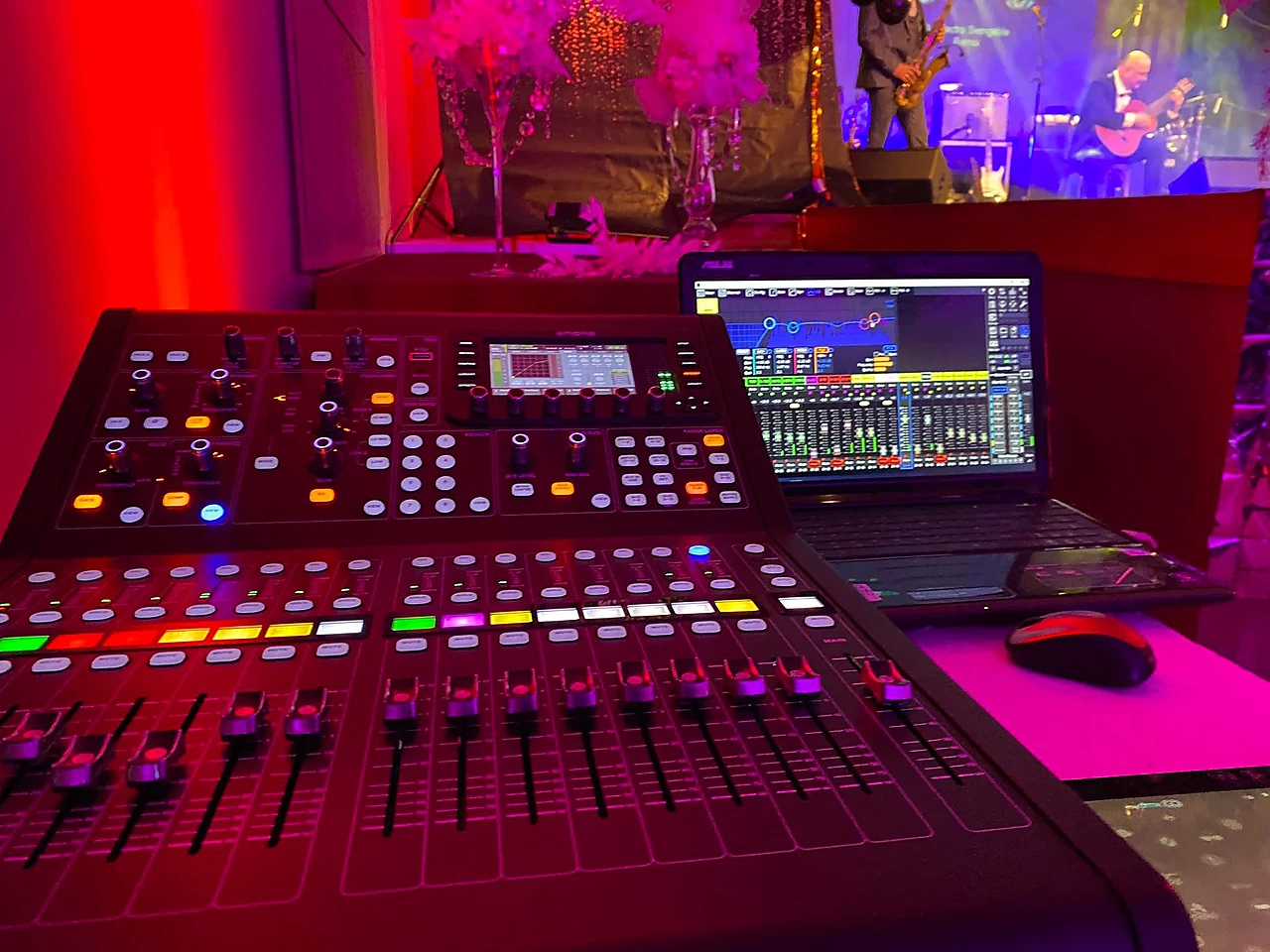 Our service offer:
high quality sound equipment rental

live musical instruments, sound consoles, DJ consoles and players, wired and wireless microphones, speakers;

rental of high quality lighting equipment

colored lights with special effects, lights for party celebrations, LED floodlights.

technical support for sound and lighting events

transportation of equipment to / from the event venue, assembly (installation) and dismantling of equipment, lighting (light control) during the event, sound operator services, sound, DJ services.

special effects rental

smoke machines, bubble machines, visual effect machines - these are confetti, bubble and smoke making machines that will make your party more colorful and visually expressive.

rental of video projectors and screens

for presentations, home cinema evenings or open-air cinema screenings.